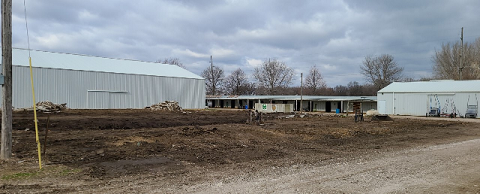 By: Donovan W. Mann – donovanm@977thebolt.com
Humboldt, IA – The Humboldt County Fair Grounds to see two newly built buildings to as replacements for older structures.
The Humboldt County Fair Board President Jeff Hasselhoun shares with KHBT that following the demolition of two buildings there will be two 60 x 120 buildings put in their place. The reason for the construction is the board no longer felt it was economically sound to continue to maintain the older structures.
One building will feature a concrete floor that is intended for portable pens and hold hogs during the fair as well as winter storage. The second building will be a new horse stable that will have more capacity than the previous building. Both buildings will feature new LED lighting and electrical panels that will be more efficient and cost effective in the long run. New water lines are expected to be place in the area as well.
Hasselhoun says donations are being accepted at this time to help fund the new projects. Donations can be made out to the Humboldt County Agricultural Society.