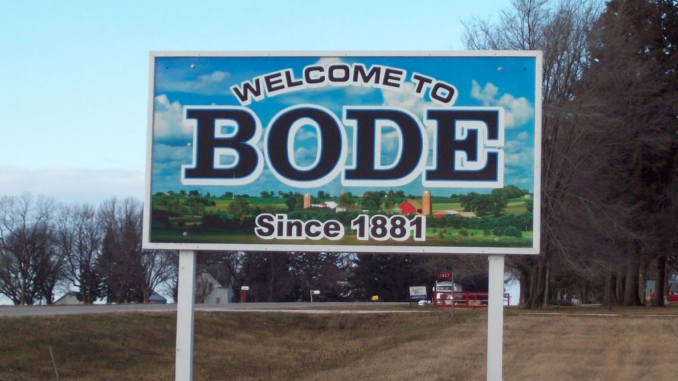 By: Sam T. Jensen – samj@977thebolt.com
Bode, IA – Residents of Bode may now use water without having to boil it first, according to Humboldt County dispatch.
(See: City of Bode without water, bottled water available)
On Monday, December 28th, KHBT was notified that the City of Bode was without water. Bottled water soon became available at Bode City Hall. Schumacher Well Drilling of Algona worked until the evening hours on Monday to repair a problem that caused a pump to go out on the main well.
Bode City Clerk Becky Struthers said the pump went out sometime between the previous Sunday morning and early Monday morning. Schumacher drilled approximately 232 feet to get to the pump and then the water tower had to be completely drained and refilled. City Maintenance Superintendent Todd McMahon took drinking water samples to be tested in Ellsworth and it came back clean on New Year's Eve.
Before testing was done, residents were asked to boil water before they use it. The boil order has been lifted as of Thursday morning. The City of Bode is now working on getting an alarm system for the water well, to help prevent any future issues.