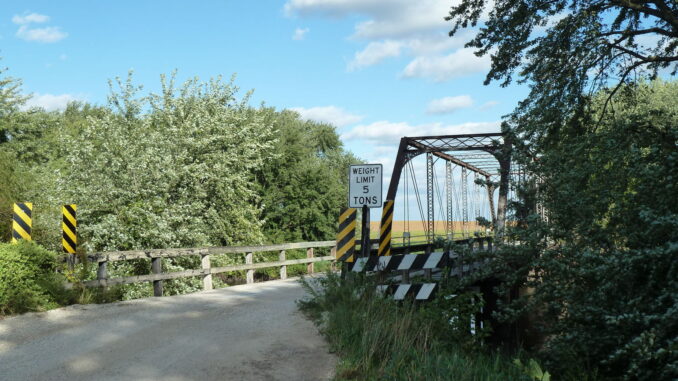 By: Sam T. Jensen – samj@977thebolt.com
Dakota City, IA – Nearly a month after the Murray Bridge in Avery Township was denied funding for relocation, an environmental study was approved by the Humboldt County Board of Supervisors.
As reported by KHBT on December 15th, the Murray Bridge project was not selected for the Better Utilizing Investments to Leverage Development – or BUILD – grant. County Engineer Ben Loots says he will apply again this year, after being denied in 2020.
For now, Loots says, a study will still be done to get proper conservation and environmental clearances, since the project will likely affect wetlands. A hydraulic analysis will be done as well, for the potential Murray Bridge replacement.
On Monday's meeting of the Humboldt County Board of Supervisors, a contact was approved with Shuck-Britson, Incorporated for the environmental study and analysis.
The first meeting of 2021 also heard from Kathy Pfiffner, with a presentation on Pathfinders Strategic Partners, a voluntary association of local governments, formerly known as the Mid-Iowa Development Association – or MIDAS – Council of Governments.
Featured photo courtesy of bridgehunter.com / Jason Smith.