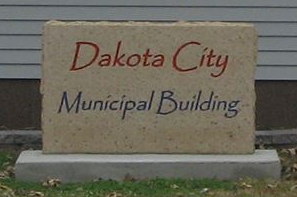 By: Donovan W. Mann – donovanm@977thebolt.com
Dakota City, IA – Dakota City will be holding two public hearings during their next city council meeting.
During the most recent meeting of the council for Dakota City they motioned to set two public hearing for Wednesday, Feb. 10. The first hearing will be to discuss the maximum property tax levy. City Clerk Angelique Berry says that as it stands right now the city will be looking to lower the property tax levy for the next fiscal year.
The second hearing comes on the heels of a closed session during their last meeting. During the session they discussed the sale of the city owned house on 6th Street. They set the public hearing to discuss the sale for 7:10 pm on Feb. 10.
Both public hearings were set by a unanimous vote by the Dakota City, City Council.