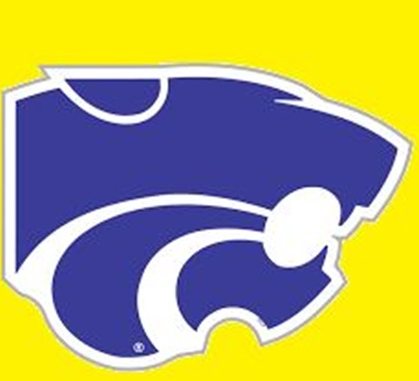 By: Donovan W. Mann – donovanm@977thebolt.com
Fort Dodge, IA – Humboldt High School girls basketball gets the comfortable win over a conference opponent.
On Friday, Jan. 29, the Wildcats traveled to Fort Dodge to face the St. Edmond Gaels. It was an easy night for Humboldt as they cruised to a 63-44 win.
First quarter started smooth for Humboldt who got nine point from forward Kendal Clark. Humboldt held a 17-9 lead after the first period.
St. Edmond began to battle back in the second quarter as they outscored Humboldt in the period 13-9. Humboldt still held the halftime lead at 26-22.
The Wildcats surged back to lengthen the gap in the third period by outscoring the Gaels 18-9. Clark recorded eight more points in the third period to help Humboldt build the advantage to 44-31.
Nothing would change in the outcome in the fourth quarter as Humboldt got their regular rotation players a few minutes of rest to end the game. The final score 63-44 after Humboldt dropped 19 to St. Edmond's 13 in the period.
As a team Humboldt shot 33.3 percent from the field and 29.2 percent from three point range. They pulled in 26 rebounds, had 19 steals and 10 assists. They took good care of the ball with only 10 turnovers.
Clark finished the day as the leading scorer with 18 points and nine rebounds. Guard Jayda Hoefer scored 15 for Humboldt on 4-7 shooting and 3-5 from behind the arch. Guard Jori Hajey had 14 points along with six steals and five assists.
St. Edmond shot 39 percent from the field as a team and 6-15 from behind the arch. They recorded 42 team rebounds and 12 assists. They turned the ball over 18 teams.
Forward Leah Neverman was their leading scorer with 17 points on 6-11 shooting and 2-6 from three point range. She recorded a double-double with 12 rebounds.
A final stat report from Humboldt High School girls basketball's game against St. Edmond can be found on Varsity Bound.
With the win Humboldt is 13-3 on the season including 7-2 in the North Central Conference. Jayda Hoefer was named player of the game by KHBT as part of the broadcast coverage.
Humboldt's next game is on the road on Saturday, Jan. 30 against Clarion-Goldfield-Dows. Tip-off is scheduled for 11 am.