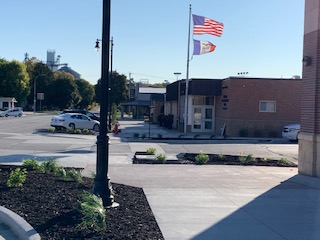 By: Donovan W. Mann – donovanm@977thebolt.com
Humboldt, IA – Local law enforcement is letting the community know of some changes to the permit to carry renewal/registration process.
As the new year rolls through some individuals will be looking to renew or register themselves for a permit to carry a fire arm. As in the past the state of Iowa requires the registration be done at the local sheriff's office. Humboldt County Sheriff Dean Kruger talks about the application process and some changes recently made.
In 2017 the law was changed to allow a 60 day window in which a current permit holder can renew. Sheriff Kruger says for renewals the soonest a person can come in is 30 days before their permit expires. The permit holder also had 30 days after the expiration date to renew or it will have to be filed as a new permit. A permit renewal cost $25 while a new permit costs $50.
The sheriff says that those looking to get their permit to carry for the first time need to make sure they have the proper certifications. He says an educational safety course is required to apply for a permit. An Iowa approved certificate should be granted by the end of the course which can be taken in person or online. Take that certificate into the county's law enforcement center and they will help file the proper paper work.
Another recent change for Sheriff Kruger mentions is that his office no longer provides the physical permits. "We do not do the hard cards here anymore" he says. Once the form is filled out the office will run it through their processing to check everything. The forms are then sent to the state's office.
The sheriff says the permit should arrive in the mail within three to five business days later. He says it looks like "junk mail" but the permit is there.
State law require individuals to be 21 years of age or older to acquire a non-professional permit to carry. Charges associated with the illegal carrying of a fire arm can range from a misdemeanor to a Class C felony
For more information about renewing permits and license to carry contact the Humboldt County Sheriff's office at (515)332-2471.