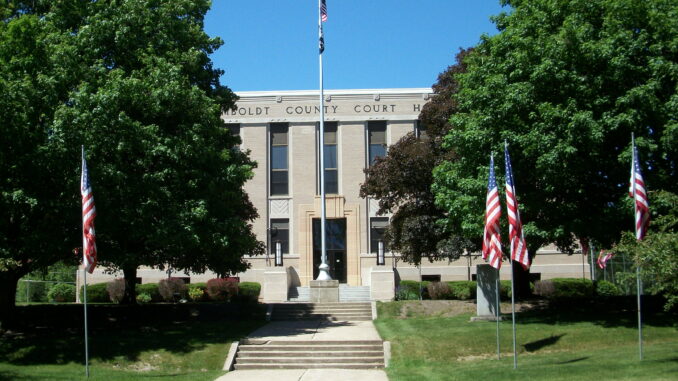 By: Donovan W. Mann – donovanm@977thebolt.com
Dakota City, IA – The Humboldt County Board of Supervisor award a drainage project contract.
On Monday, Jan. 11, the supervisors continued the process for a farm drainage project in Drainage District 7 Sub 2. During this meeting they opened the bids from contractors and awarded the contract.
The engineer working with the county on this project is Colin Klingbeil from Bolton and Menk, Inc. He reported to the supervisors that his firm received a total of eleven bids for the project. However, one bid did not submit their bond information and their bid was unopened and discarded.
After discussions and Klingbeil double checked the numbers the contract was awarded to Reutzel Excavating out of Burt, Iowa. Reutzel was the lowest bid at $53,872 for a reinforced concrete pipe to put in.
DD 7 Sub 2 is located in Rutland. The project will occur to the west of Hawaii Avenue, move east to cross the roadway before heading north.
SEE: Supervisors accept preliminary report and reclassification of DD 7 sub 2
The contract was accepted unanimously by the supervisors.