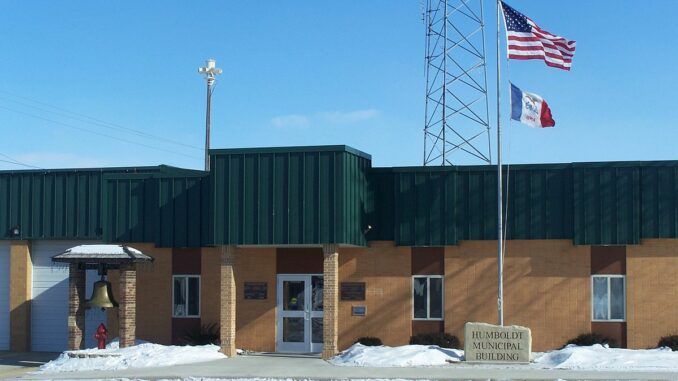 By: Donovan W. Mann – donovanm@977thebolt.com
Humboldt, IA – The City of Humboldt is adjusting their loan agreement with the Humboldt County Development Association.
As previously reported the city entered an agreement to loan the HCDA funds to purchase land for a new industrial park. As part of this agreement the city is able to collect the proceeds of any of the land sold by the HCDA or forgive a portion of the promissory note.
See: City of Humboldt loans over $640,000 to HCDA for land purchase
During the most recent meeting of the Humboldt City Council they were presented two action items related to this agreement. The first was to "forgive $8453.82 of the Promissory Note" for two acres of land.
City Administrator Travis Goedken says this is not a "forgiveness" because the HCDA is selling the acres to an adjacent property owner to provide a buffer between their land and the industrial land. The city will collect on the actual sale price after the land is sold.
The city did forgive $16,907.64 for four acres of the land as the second action item. The city is having to move their compost pile to these acres.
Goedken says that Precision Tank and Equipment is exercising their option to purchase the current location of the pile. This will be an actual forgiveness of the Promissory Note with no cash exchange occurring.
Both action items were approved a presented to council unanimously.