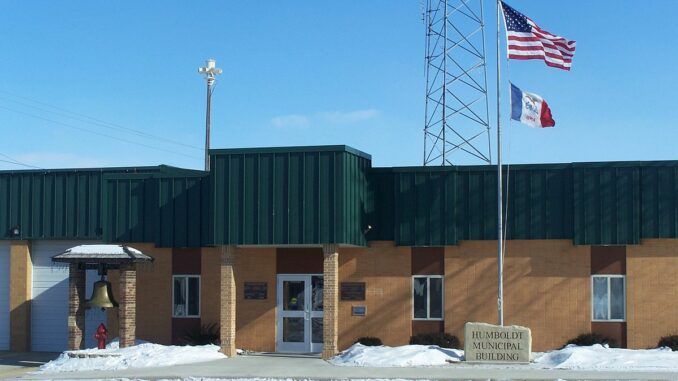 By: Donovan W. Mann – donovanm@977thebolt.com
Humboldt, IA – The City of Humboldt is looking to approve the maximum tax dollar from certain levies for the city's proposed fiscal year 2021-2022 budget.
During the most recent meeting of the Humboldt City Council they held a public hearing to discuss these levies. City Clerk Gloria Christensen says that this was a required public hearing to explain the "dollar asking" for the budget.
This is not the city's whole levy. The total increase for this portion of the levy was about $65,000 which is about a 3.06 percent increase.
The city regular taxable valuation is seeing roughly a $4 million increase this coming fiscal year. As a result the regular general levy will go up by about $33,000 with the city asking being $8.10 per $1,000 of taxable valuation. The total asking for the Civic Center (Senior Center) will be at 13.5 cents per thousand for a total of a $500 increase. The emergency levy is at 27 cents per thousand for a total increase of $1,000.
The city's insurance levy will also see an increase of about $5,000 as a standard increase. Employee benefits will go up by about $25,000 due to the addition of new city employees including a new police officer and police chief.
No one was present to speak during the public hearing and no written objections were filed with the city clerk.
Council was unable to approve the associated resolution because four council members are required to vote and only three were present during the meeting.