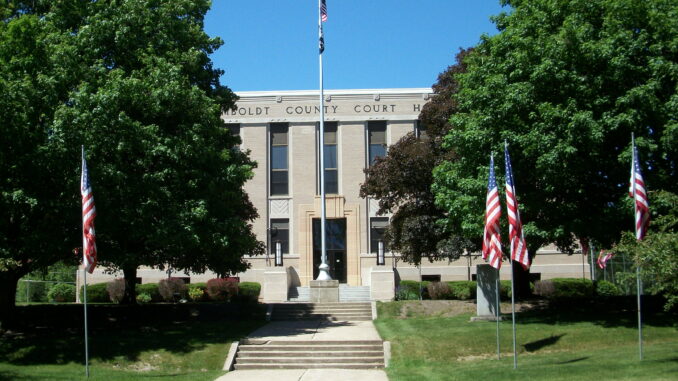 By: Donovan W. Mann – donovanm@977thebolt.com
Dakota City, IA – The Humboldt County Board of Supervisor are establishing the acting county engineer as the digital contract signee for the county.
On Monday, February 22, the supervisors held a public hearing to discuss Resolution 2021-4. This resolution establishes County Engineer Ben Loots as the party to sign digital contracts with the Department of Transportation.
Loots says that this only comes into play once a year when they are doing projects with the help of funds from the state. Because of the process required by the DOT the supervisors still have to approve the contracts, bonds and the signing of the agreements. The engineer says that other counties have similar policies to this resolution.
These conversations began because Supervisor David Lee was the authorized person to sign the contracts. He says it's been a yearly struggle and lengthy process for him to get into the system.
The supervisors closed the public hearing with no objections from the general public. The resolution was then adopted.