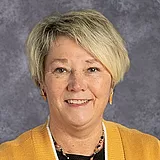 By: Donovan W. Mann – donovanm@977thebolt.com
Gilmore City, IA – A Gilmore City-Bradgate teacher is among those receiving a grant from the Iowa Agriculture Literacy Foundation.
Announced through a release, the IALF has provided 72 grants to teachers to support their efforts in implementing agriculture into classroom instruction or after school programs with an academic focus.
This year Gilmore City-Bradgate Second Grade Teacher Annie Schreier is among those receiving an "Agriculture in the Classroom Teacher Supplement Grant." She plans to use the grant for her "Chickadees at GCB" project.
The project will focus on the hatching and caring for of chicks. Schreier says that "hatching chicks is very important because students will understand that it is important to learn about the special needs of eggs/chicks in order to take care of them." It will cover areas in science, math, literacy and writing.
The project will take place in four phases with different learning objectives. First will be learning where chicks come from. During this phase students will learn the difference between fertilized and unfertilized eggs. They will also understand the need of the egg and how an incubator mimics a hen hatching out her chicks.
The second phase is "inside the egg." Students will learn about the living embryo through candling and discuss what characteristics make up a living thing.
Third will be the arrival of the chicks. During this objective students will learn about the similarities and differences of an adult chicken and a chick. They will also be able to identify what a chick needs to grow healthy and strong while recognizing their role in providing those things to their chicks.
Finally the students will bring their chicks back to the farm where they will be introduced to their new home. Students will observe and be able to identify what the chicks need to be successful in their new homes.
The Agriculture in the Classroom Teacher Supplement Grants are designed to help teachers initiate new projects or expand existing ones. They were made possible through support from the Iowa Farm Bureau Federation.
Featured photo courtesy of gcbschools.org.