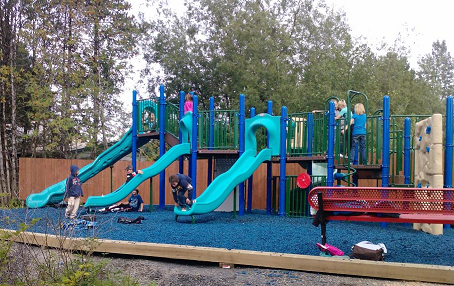 By: Donovan W. Mann – donovanm@977thebolt.com
Dakota City, IA – Gilmore City/Bradgate Childcare Center is looking to improve their outdoor facility as they make their funding request.
On Monday, March 8, the Humboldt County Board of Supervisors heard from Jessica Goodenow, Director with Gilmore City/Bradgate Childcare Center. In her annual funding request she gave both an update on last year's efforts and their plans for this year.
She says last year when the funding request was made, the plan was to do updates to the outdoor facility. However, circumstances changed that and the funds went towards their indoor facility.
This year she says the childcare facility will be putting more resources into their outdoor play area. Their primary plan is to update their "fall space" on their playground to make it safer for the children.
After the fall space, Goodenow says they will be looking to re-level the outdoor basketball court. The final project they hope to accomplish is a "sensory path." This is a guided walking space designed to allow children to be creative and get active in a somewhat structured environment.
Supervisor Sandy Loney told Goodenow that County Social Services, Humboldt County's Human Service regional partner, also has CARES money set aside for things like this. She asked for Goodenow's contact information to help her get in contact with the right people.
Following the request, the supervisors told Goodenow they would take it into consideration. They also reminded her that for future requests they would prefer she come to them earlier in the budget prep season.