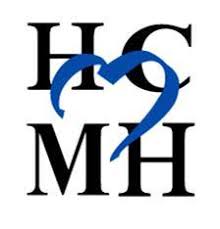 By: Donovan W. Mann – donovanm@977thebolt.com
Humboldt, IA – Humboldt County Memorial Hospital is receiving increased amount COVID-19 vaccines for their next clinic.
In a press release from the local health care providers they say they have confirmed a total of 1,170 doses of the Pfizer vaccine. They say this is a wonderful opportunity for the community in the fight against the virus.
With this allocation HCMH and Public Health will be holding two clinics next week at the Humboldt County Fairgrounds. The first will be on Wednesday, March 31st, and the second Thursday, April 1st.
They will continue to require appointments and only be vaccinating the previously reported populations. This includes those 65 and older, 64 and younger with certain pre-existing conditions and some of the essential work force. To make an appointment and see the complete list of those who qualify for these clinics go to humboldthospital.org.
Public Health will continue to schedule clinics as soon as they get the confirmation of the weekly shipments. They will continue to be held at the Humboldt County Fairgrounds.
Through their experiences Public Health and HCMH has learned the best and fastest way to move people through the process. During the day/time of an appointment those with an appointment are asked to enter the south gate at the fairgrounds.
Traffic is preferred to from the east on 6th Avenue North to eliminating a backup of cars on 5th Street North. From there hospital staff will guide traffic.
Those with questions are encouraged to contact Humboldt County Public Health at 515-332-2492. HCMH and Public Health appreciate the public for their patience and understanding throughout the process.
Map of traffic flow: