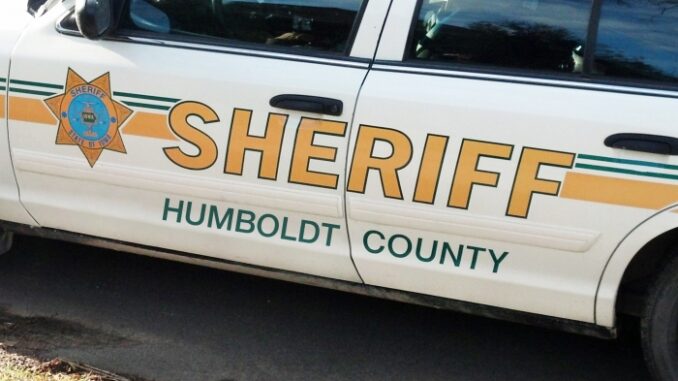 By: Donovan W. Mann – donovanm@977thebolt.com
Humboldt, IA – The Humboldt County Sheriff's Office is close to welcoming in a new furry recruit to their ranks.
Having been discussed within the office and at supervisors meeting the county sheriff's office is nearing the activation of the new K-9 Unit. The dog is a young male German Shepard and his handler is Deputy Andrew Shillington.
Deputy Shillington is no stranger to being a K-9 handler. When he was working in Ida County he was a handler and always intended to bring that service to Humboldt County when he returned home.
He says that he had "floated the idea" to Sheriff Dean Kruger. The deputy asked if he took the time to train a dog would there be an interest in putting it on staff. It took the form of an "unwritten agreement" from there.
Deputy Shillington says he picked up the German Shepard puppy from Texas about two year ago. He began the training right away to get him ready for duty.
The deputy says that after the initial training there will be monthly "maintenance training" to assure he and his new partner are truly a unit. "We work as a team" he says. This means dog and human will always have to be on the same page which takes constant update training.
When the K-9 was trained "from the ground up" a third party was required to certify he could fulfill the duties of the position. Deputy Shillington and his dog are required to go through 16 hours of training each month and the certification is renewed annually.
As far as the capabilities of the unit, the dog is trained to serve the county in multiple ways. Deputy Shillington says that the one K-9 will "always be on call." He is a "dual purpose K-9" meaning his training is not limited to one area of service.
The dog is training to be able to sniff narcotics as well as apprehend criminals. The unit can be used for tracking and evidence recovery too. Deputy Shillington says "any way that we can use the dog's nose to better help us solve crimes or find bad guys or stop the flow of narcotics into the county, this dog will be able to assist with."
Deputy Shillington says the plan is to activate the K-9 unit sometime during the early parts of this month (March). Once they do, the deputy and his partner will work their normal shifts together and be available via phone 24/7 for when another member of the department might need their assistance.