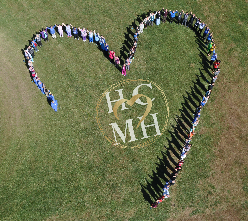 By: Donovan W. Mann – donovanm@977thebolt.com
Humboldt, IA – Humboldt County Memorial Hospital is preparing for another COVID-19 Vaccination Clinic.
Director of Community Development Mardi Ratzlaff says the next public vaccination clinic will be Wednesday March 24th from 7:30 – 9:00 am. Like the previous clinics, it will be at the Humboldt County Fairgrounds.
An appointment is required to receive a vaccine.
The individuals who qualify for this clinic include those ages 65 and older as well as those 64 and younger who are or might be at an increased risk of severe illness from COVID-19 due to medical conditions. A complete list of those medical conditions can be found at humboldthospital.org.
Other qualified individuals include first responders, correctional officers, and inspectors responsible for hospital, long-term care, and child safety. Education and child care staff, food, agriculture, distribution, manufacturing workers and staff and individuals who live in a congregate setting that cannot social distance may also seek an appointment. Individuals with disabilities living in home settings and their direct care staff are also eligible.
In a recent update, HCMH reports that all of their appointments for the March 24th clinic have been filled. Once more vaccines are received, they will release details about another clinic.
Stay tuned for further updates once they are made available.