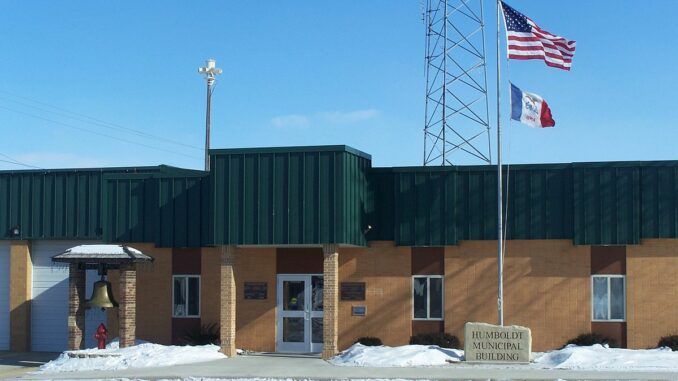 By: Donovan W. Mann – donovanm@977thebolt.com
Humboldt, IA – The City of Humboldt is finishing the process to finalize their budget for the coming fiscal year.
During the most recent meeting of the Humboldt City Council they held their required public hearing to approve the budget for fiscal year 2021-2022. No members of the public were present to speak during the hearing.
City Clerk Gloria Christensen says that this year total levy is at $15.78 per 1,000 of taxable valuation. This is about a 2 percent decrease from the previous year which was at $16.17 per thousand. The decrease is mainly due to the debt service levy payments being lower.
Christensen says that the total revenues for the city are projected to be at $13,293,000. The total expenditures are projected to be at $12,795,000.
The city's total valuations went up $3.63 million. Christensen says she did do some figuring with the numbers such as home values and how the levy would affect the property taxes. She says with the "roll back formula" the property tax should be about the same.
There were no objections brought forward to the city either in person or in writing. Following the public hearing, the council approved a resolution, approving the fiscal year 2021-2022 budget for the City of Humboldt.