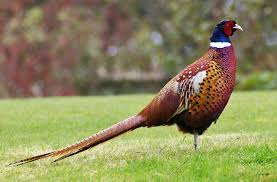 By: Donovan W. Mann – [email protected]
Webster County, IA – The Webster County Chapter of Pheasants Forever is holding their annual Banquet this weekend.
On Saturday, March 20th the club will be hosting their 36th annual banquet at the Webster County Fairgrounds, south of Fort Dodge. The doors will be opening at 4:30 pm. The meal will be a catered New York Strip. They will begin serving at 6:15 pm.
Along with the dinner the Webster County Pheasants Forever will be doing numerous amounts of games and raffles. This includes a special youth raffle table and a Live and Silent Auction.
Additional information on the banquet can be obtained by contacting the Banquet Chairman Jerry Beck at (515)571-7406 or through email at [email protected].