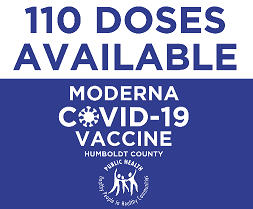 Prior to your appointment please read the Moderna Fact Sheet and fill out the First Dose Consent Form.
Vaccination Clinic will be held on Wednesday, April 14th at the Humboldt County Fairgrounds, Humboldt, Iowa.
The Moderna COVID-19 vaccine requires two doses. You will need to come back for your second dose on Wednesday, May 12th.
*Appointments will be made on a first come first serve basis, if there are no available appointments please call Humboldt County Public Health at 515-332-2492 to be put on our cancellation/waiting list.
Click here to make an appointment: https://www.humboldthospital.org/news-events/humboldt-county-covid-19-vaccin