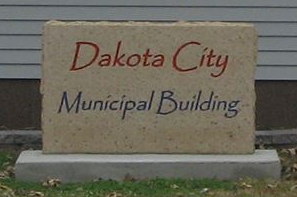 By: Donovan W. Mann – donovanm@977thebolt.com
Dakota City, IA – Dakota City is officially going to begin offering Portable Irrigation Meters and an associated credit starting in May.
As previously reported the city was in the process of adding two ordinances to their code. During their February and March meetings they held the first and second readings with the third occurring on April 14.
Ordinance No. 292 is about the Portable Irrigation Meters being available for residential use. These meters are for irrigation of yards, gardens, filling of pools and other uses in which water does not enter the public sewer system. They can be obtained from City Hall for a $150 deposit with $100 being given back after the meter is returned.
Ordinance No. 293 says that each customer using a Portable Irrigation Meter supplied by the City shall receive a credit to their water bill for the gallons that did not enter the public sewer system. The meters will be read at City Hall or no more than once a month for continued use.
The City Council for Dakota City did approve the third and final reading of the ordinances during their meeting on April 14. They will go into effect on May 1, 2021. This is also when the meters will become available at City Hall.
Dakota City residents with questions about the portable irrigation meters can contact City Hall at (515)332-3083.