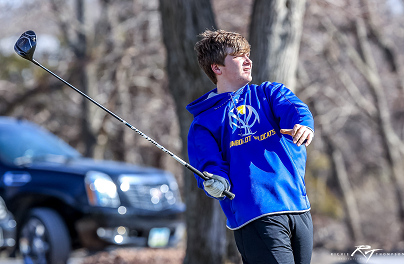 By: Donovan W. Mann – donovanm@977thebolt.com
Spencer, IA – Humboldt High School boys' golf starts off the season with a second place finish in a triangular.
On Monday, April 5, the Wildcat boys' golf team traveled to Spencer to participate in a three team meet at the Spencer Country Club. The course par is 36.
Humboldt finished second as a team at 29 over par. Spencer was the meet winner at 20 over. Algona Garrigan finished third at 37 over.
Spencer's Jagaar Halverson had the best score at one over par.
Humboldt individual scores:
Jayden Gargano – six over
Jake Lenning – seven over
Gabe Gidel – eight over
Ty Gargano – eight over
Corey Dettman – eleven over
Carson Sleiter – 12 over
Humboldt boys' golf will host their next meet on Friday, April 9, against Pocahontas. Tee off is scheduled for 4:30 pm.
Featured photo courtesy of Rick Thompson.