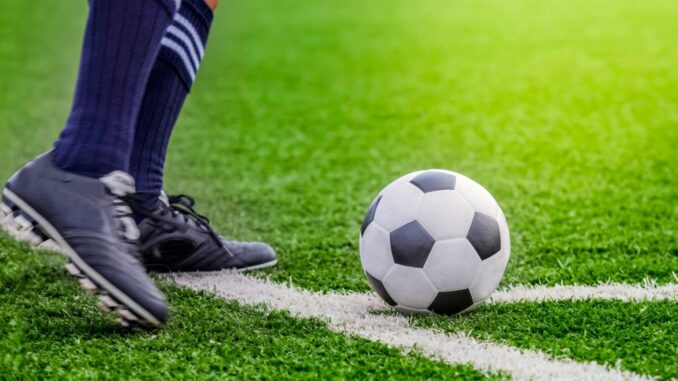 By: Donovan W. Mann – donovanm@977thebolt.com
Humboldt, IA – Humboldt High School girls' soccer looking towards the seniors to help bridge the gap this season.
The Wildcat girls' soccer team will return to competition on Monday, April 5th, for the first time since 2019 when they set the school record for wins at eleven. The biggest challenge facing the squad this year is the experience gap due to last year's season being cancelled.
Coach Rodd Mooney says his biggest concern for the season is that inexperience on this roster. However, he recognizes that it is not just Humboldt who will be facing that challenge this season. "Everybody's got two classes worth of kids who haven't seen varsity soccer yet."
In the first two weeks of practice coach has noticed his older teammates doing their part to get the younger kids up to speed. "It's nice to see this year's group of senior really try to step up" and fill that leadership position he says.
Coach Mooney says that while practicing he's already notice a difference in how instructional time works. When there is normally just one new class the teaching moments are usually done to the side. This year he finds them having to stop and do large group instruction more to make sure everyone is on the same page.
The seniors continue to get credit from their coach for their leadership. When it comes to different position he says they all all do their part.
Esmeralda Tejada and Emily Zaugg have both done their part to "coach up" the midfielders. Yuli Orana, a multi-position player, has been the vocal leader for the forwards. Defensively Kaylee Shaner, Sydney Savery and Claire Copper as staples to lead that unit.
Through two weeks of practice coach says he's seen a lot of potential but says until the first few games there is still a lot of unknown. For example he says the team could be doing great things on offense but it could be the result of shaky defense or visa-versa.
He does "feel fairly confident" that they are going to be able to play competitive soccer on any given night. One of the biggest part of the preseason practices for coach is getting a feeling on where everyone fits and how they work together.
Coach Mooney says they are "super excited to be playing period." The expectation for the team is they continue to be competitive in each game they play. They want to set the bar as high as they can.
Humboldt girls' soccer will have seven seniors, four juniors and six freshman on the varsity roster. Their first game will be on the road on Monday, April 5th. They will be facing Belmond-Klemme at 5:30 pm.