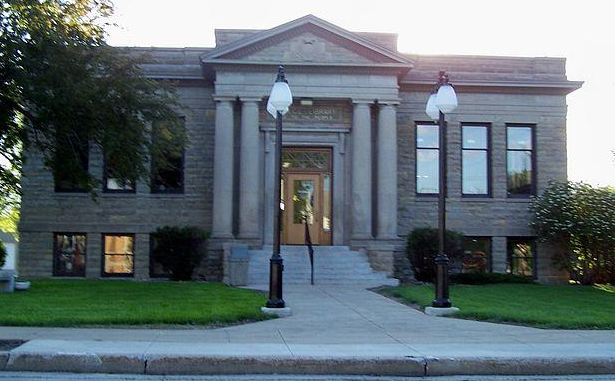 By: Donovan W. Mann – donovanm@977thebolt.com
Humboldt, IA – The Humboldt Carnegie Library is going to begin operating at "normal" business hours again.
Leadership at the library announced that starting Saturday, May 1, the library will be returning to "normal" business hours. However, there will still be some restrictions in place in order to preserve the health of their patrons.
The current phase is being labeled "Code Blue" which provides partial level of service. Assistant Director Julie Larson says that the doors will be open for quick browsing (about 15 minutes) and checkout.  Additionally they will be allowing copying/faxing/printing and 30-minute computer uses.
The library is not to be used as a meeting spot or a place to gather at this time. Seating will be re-arranged in order to allow for proper social distancing. There will be guidance in place for limited capacity as set forth by government officials.
All in-house and off-site programs are suspended at this time. Some library programs will continue to be re-imagined. Masks are "strongly recommended" but not required. All fines will be waived until further notice.
Even with the restrictions the library will return to pre-pandemic hours of operations:
Mondays, 10 am-8pm.
Tuesdays-Fridays, 10 am-5:30 pm.
Saturdays, 9 am-3 pm.
Curbside pickup will be available for upon request during business hours.
Those with questions are encouraged to contact the library at (515)332-1925.