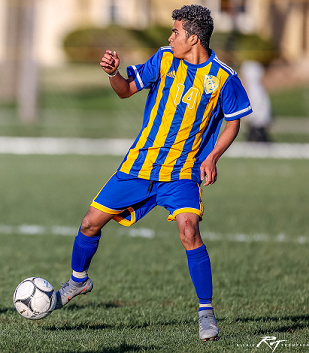 By: Donovan W. Mann – donovanm@977thebolt.com
Mason City, IA – Humboldt High School boys' soccer falls to Mason City on the road, 4-3, after a last minute goal scored by the home team.
On Thursday, April 29, the Wildcats traveled to Mason City to face off against the Mohawks. After falling behind in the first half Humboldt was able to battle back but fell just short in the closing moments of the game.
In the 10th minute it was Humboldt who struck first. Max Mason was able to score his eleventh goal of the season to give Humboldt a 1-0 lead. Ten minutes later Jonathan Morales would tie the game.
The score would remained tied until the 32nd minute. Mason City scored two quick goals from Eric Lensing and Ren Heimer to hold a 3-1 lead. In the 34th minute Humboldt's Christian Rameriz grabbed goal to make the halftime score 3-2.
Halfway through the second half Ramirez got his second goal of the evening to tie the score at 3-3. In a game that appeared to be heading to overtime Morales found a goal in the 79th minute to end it in regulation, 4-3.
Humboldt boys' soccer is now 5-2 on the season. Their next match is Friday, April 30, at home against Hampton-Dumont-CAL.
The match is a double-header with the girls' team and will start following the conclusion of the girls' game around 6:15 pm.
Featured photo courtesy of Rick Thompson.