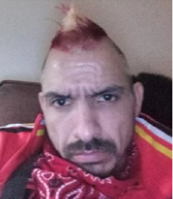 Algona, IA – A man wanted in connection to a Mason City murder case is apprehended in Algona.
According to an arrest from the Mason City Police Department at approximately 4 pm on Monday, April 5th, Benjamin Gonzalez, 37, was taken into custody in Algona on a warrent for Murder in the First Degree. This is a class A Felony.
The warrant charges Gonzalez with murder in the death of Michael Creviston, 36, of Mason City on March 31st.
Gonzalez is currently being held on a $1 million cash bond at the Cerro Gordo County Jail, pending further court proceedings.