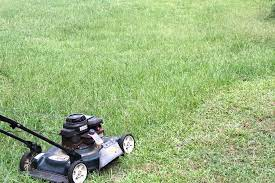 By: Donovan W. Mann – donovanm@977thebolt.com
Humboldt, IA – The City of Humboldt approves their nuisance mowing service provider and the rate to be charged when the service is used.
During the most recent meeting of the city council they were presented with a proposal from Professional Septic Services of Humboldt. This was the only proposal submitted to the city after the issuance of a request for proposal following the March 15 meeting.
Professional Septic Services was the same company who handled nuisance mowing last year. This year their rate will be $195 an hour which is $4 cheaper than the previous year. This rate is charged to the resident.
City Administrator Travis Goedken says that last year they used the nuisance mowing services about five to 10 times a week on average. He says because of the high price tag it usually only happens once per residence.
The nuisance mowing proposal from Professional Septic Service was approved unanimously by the council.