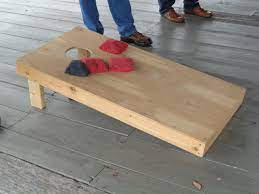 By: Donovan W. Mann – donovanm@977thebolt.com
Humboldt, IA – A nonprofit serving the families of those lost in the line of duty will be holding a fundraiser in Humboldt.
Families of the Fallen out of Forest City will be holding a bags tournament fundraiser in Humboldt on May 15. The event will be hosted by the Knotty Pine in the downtown area.
The organization has requested and received permission for a street closure to hold the event. It will be half a block on Taft Street from Sumner Avenue to their ally way. The length of the event will depend on how many total entries there are for the tournament.
Families of the Fallen is a nonprofit that is dedicated to supporting the families of those who have lost their lives in the line of duty. This includes Law Enforcement Officers, Fire Fighters, EMS and Armed Service Members.
KHBT will report more details on this event at a later date.