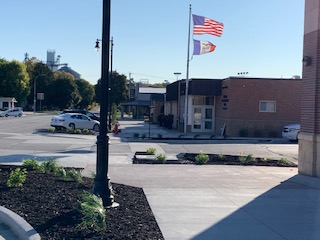 By: Donovan W. Mann – donovanm@977thebolt.com
Humboldt, IA – The Humboldt County Law Enforcement Center is warning the public of a scam involving a fraudulent letter labeled as the Iowa WorkForce Development.
On Monday, April 26, the local LEC reported a copy of a letter that some citizens might receive. It is a letter claiming to be from the states WorkForce Development association.
This letter says they are unable to verify the recipient's identity and if identity if not confirmed benefits will be delayed or denied. It requests a copy of sensitive information such as social security number and other forms of identification.
The LEC confirms that this is a scam and this information should not be given out.
If anyone receives this letter they should report it at iowaworkforcedevelopment.gov.