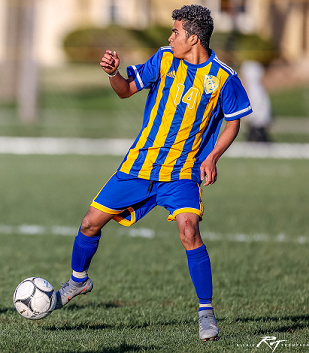 By: Donovan W. Mann – donovanm@977thebolt.com
Humboldt, IA – On Thursday, May 6, Humboldt High School boys' soccer beat Clear Lake 7-0 at the Humboldt High School Soccer Field.
During the game Humboldt would score their first three goals in the first half. The second half would be a four goal performance.
Humboldt got at least one goal from five different players. Trevor Beach, Max Mason, Jame Gould and Jacob Heider each had one goal. Christian Ramirez recorded his second hat trick of the season.
The shut out victory is the second straight for Zach Frideres. Coach Joe Hadar says this is a "good sign" and that Frideres is "reading the game well." This was the third total clean sheet for the goalie.
Humboldt boys' soccer is now 8-2 this season. Their next set of games will be Saturday, May 8, in a tournament at Carroll High School. Their opening match will start at 10 am and will be against the hosting school.
Featured photo courtesy of Rick Thompson.