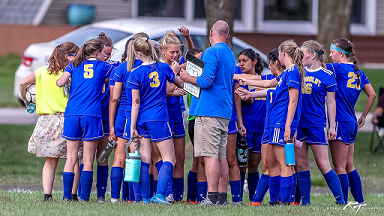 By: Donovan W. Mann – [email protected]
Clear Lake, IA – On Thursday, May 6, Humboldt High School girls' soccer traveled to Clear Lake and fell to the Lions 1-0.
The lone goal of the game came in the second half for Clear Lake. It was scored by Sophomore Emily Benitz on an assist by Darby Dodd.
Clear Lake reports taking 15 shots, of which eleven were on goal. Dodd took the most shots with four, all of them on goal.
Lion Goalie Chelsey Holck was credited with two saves in the game.
Humboldt girls' soccer is now 8-3 this season. Their next game will be on Monday, May 10, at home against Iowa Falls-Alden. Match time is scheduled for 5 pm.