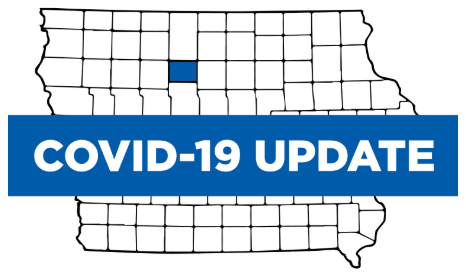 By: Donovan W. Mann – [email protected]
Humboldt County, IA – About one-third of eligible Humboldt County residents have finished their COVID-19 vaccinations.
Humboldt County Memorial Hospital Director of Community Development Mardi Ratzlaff says that 33.6 percent of eligible county residents have completed their vaccine series. This includes those receiving a two or single dose vaccine.
HCMH and Public Health has administered 5,568 COVID-19 vaccines. 3,019 of those are Moderna shots, 2,234 are Pfizer, and 315 are the single dose Johnson & Johnson shot. This data only pertains to vaccinations administered by HCMH and Public Health and not other sites like Hy-Vee Pharmacy.
Ratzlaff says the local health care providers plan to finish holding larger clinics for vaccinations. They have one more Moderna second dose clinic scheduled at this time. Currantly the Hy-Vee Pharmacy in Humboldt has COVID-19 vaccines for those wishing to be vaccinated.
The state is reporting that over 2.2 doses of vaccinations have been administered to Iowa residents. More information on COVID-19 vaccination in the state and county can be found online at coronavirue.iowa.gov.