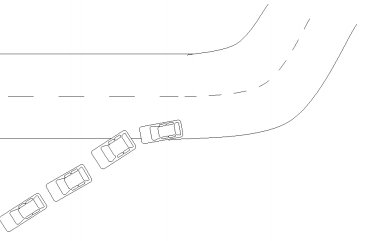 By: Donovan W. Mann – donovanm@977thebolt.com
Humboldt County, IA – Serious injuries suspected after a vehicle catches fire Saturday night.
Deputy Michael Vinsand of the Humboldt County Sheriff's Office files the report on the single car incident. The report says that on Saturday, May 22, Kaylee Cameron, 23, of Eagle Grove was traveling west on C20 when her white Chevrolet Cruz left the roadway. She entered the south ditch and traveled about 105 feet before colliding with an embankment.
The report says that Cameron was able to exit the vehicle shortly before it started on fire. Serious injuries were suspected and the driver was transported via ground EMS for further evaluation.