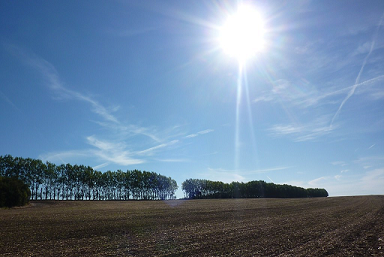 By: Donovan W. Mann – donovanm@977thebolt.com
Humboldt, IA – After a hot and dry planting season it is still too early to see how that might impact crop yield according to local agronomist.
Field Agronomist with Iowa State Extension and Outreach Angela Rieck-Hinz says that dry weather is going to continue to be a concern for planters this growing season. While the weather is impacting the crops it is still too early to say how yield will be impacted.
The agronomist says that this dry, warm weather has caused the corn and soybeans to enter a "defensive mechanism." The crops will begin to roll up in order to help conserve the precious water they need to grow.
"So what our potential yield loss or yield impact, I should say, at this point in time is really hard to predict."
Rieck-Hinz says that the challenges get harder because the area started out in a deficient for water in the ground and farmers are simply at the mercy of the weather. "There's absolutely nothing they can do." She says there is now "magic potion" that can be applied to the crops to help them survive.
Very few areas in the state have irrigation systems so that water can be brought in. However, the majority of Iowa does not have this ability.
While the primary concern continues to be the dry weather patterns, the agronomist says there are other threats to crops that producers need to be on the lookout for. There are few pests that thrive in the ongoing warm weather. Spider mites are the biggest one named by Rieck-Hinz.
These insects have a tendency to "suck materials" from crops. This can cause the plants to look "stippled and can lead to some yield loss." She recommends farms continue to scout for signs of spider mites and make decisions on how to treat.
While the start to the growing season has been hot and dry Rieck-Hinz says there is optimize of some more regular temperatures and precipitation in the coming weeks. She wishes everyone a safe and successful growing season.