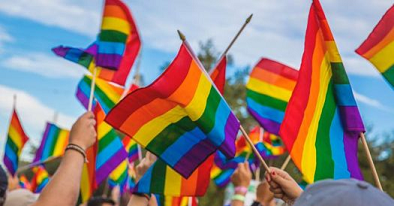 By: Donovan W. Mann – donovanm@977thebolt.com
Humboldt, IA – Humboldt Diversity and Inclusion will be holding a pride celebration in the park.
On Friday, June 25, the Humboldt Pride Celebration will be going on from 6-9 pm at Bicknell Park. The evening will include a Fabulous Show starting at 7 pm and a variety of other fun activities.
Humboldt Diversity and Inclusion will be serving a dinner of hot dogs and chips. They will have beverages and rainbow cupcakes. The meal will be a free will donation with 100% of the proceeds going to support the Gay-Straight Alliance at Humboldt High School.
In addition to the Fabulous Show and meal there will be an AIDS-HIV Memorial, visual displays, door prizes, rainbow "swag" and a pasta giveaway.
The community is welcomed to bring a lawn chair to Bicknell Park on Friday, June 25, and celebrate pride. More information can be obtained by contacting John Grause at (515)509-3447.
Featured photo courtesy of the Humboldt Pride Celebration event on Facebook