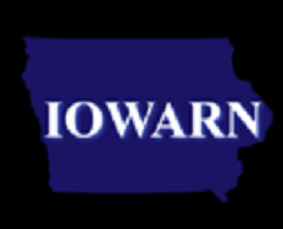 By: Donovan W. Mann – donovanm@977thebolt.com
Humboldt, IA – The City of Humboldt is joining the Iowa Water/Wastewater Agency Response Network.
On Monday, June 21, during the meeting of the city council they were presented with a resolution to authorize Mayor Dan Scholl to sign a mutual aid and assistance agreement with IOWARN. This is an agency that works together to share and provide equipment whenever a member might be in need of it.
City Administrator Travis Goedken says that joining IOWARN means any equipment they could need in the recovery from a "declared disaster" is just one call to the agency away. It also locks in rates for borrowing equipment so there is no surprise or hidden fees.
Goedken says that joining IOWARN does not mean they are obligated to participate. For example, if a representative from the network calls asking for the city to send their Vac Truck to another community, the city has the right to refuse if it is needed locally.
The city administrator says that IOWARN has about 100 members that are either a public or private entity. Council did approve the mutual aid and assistance agreement.
Featured photo courtesy of Iowarn.org