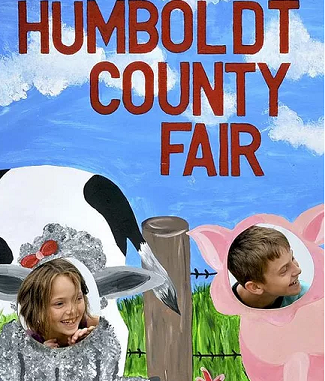 By: Donovan W. Mann – donovanm@977thebolt.com
Humboldt, IA – The Humboldt County Fair Board is excited to be bringing back the full fair back to the community in 2021.
As previously report, the 2021 Humboldt County Fair will feature a full line up of animal shows, entertainment and food. Fair Board President Jeff Haselhuhn says despite the limits of the 2020 fair there was still plenty of value for the 4-H and FFA presenters.
By hosting the fair at a county level, those showing were able to qualify for the state fair and compete at different levels. Even for those who did not move on to the state fair, it gave them a chance to practice showing their projects.
"A lot of good things came out of the pandemic for us," says Haselhuhn. A lot of the shows were recorded for future view pleasure since many could not attend. The fair board president says that KHBT "gave a lot of support" by providing live updates and "that was something good for the community."
The majority of the contracts from the 2020 season are being rolled over after the fair board met with their vendors. "We did lose a couple little things," Haselhuhn says. The announcer for the tractor pull and tough trucks has "moved on" but they were able to sign someone new.
A new piece of entertainment this year will be the addition of helicopter rides. Those will start at $20 a ride.
The community has given positive response to a full fair in 2021 and the fair board has focused efforts on the grounds and buildings to make them even better for the crowds. After the 2020 fair the board looked into how they could increase the "value" of the event.
"I think the community coming to our fair this year is going to see a lot more value," Haselhuhn says. A pair of new buildings and better water systems was added during the off season. The fair board president says "it will be good to have the community back."
The Humboldt County Fair will run from July 20-26. More information can be found on humboldtcountyfair.com.
Feature Photo courtesy of humboldtcountyfair.com