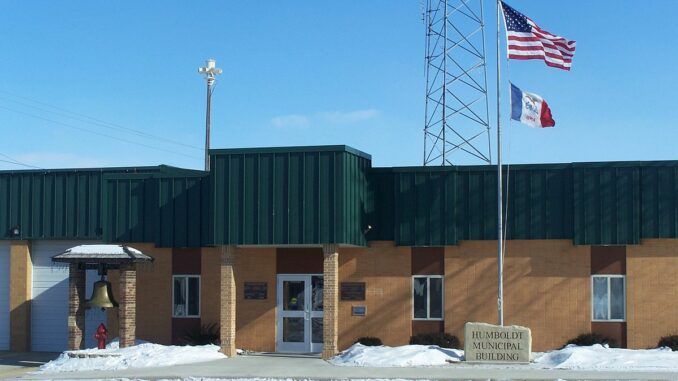 Humboldt, IA – At last night's Humboldt City Council Meeting, the Council awarded a contract to Midwest Municipal Consulting out of Ankeny to lead the search for the next Humboldt City Administrator. The firm is owned and operated by Liz Hanson, the former city administrator of Windsor Heights and Nevada, and current Humboldt City Administrator Travis Goedken says Hanson and Midwest Municipal Consulting is a good fit for the task of finding his replacement.
The cost for hiring Midwest Municipal Consulting is $11,400, compared to the runner up firm Hinson consulting cost of $15,000, and the third option of Gov HR USA that costed $22,500.  The Council agreed that Midwest was the best value of the the 3 options and that played a role in their decision.
Goedken says the next step in the process is for Hanson and her firm to develop a job profile for the position with the help of the council and other focus groups and shareholders, advertise the position and then set an application deadline for October and formal interviews for November. Goedken says if all goes well, the city will extend an offer in November and have a new City Administrator by the end of the year.
The City also approved a street closure request and vendor fee waiver request from Cory Larson for Car Shows on Sept. 12 and Oct. 8 ind Downtown Humboldt, and for a main street cruise. Council also approved a street closure request from Voltage Ink for a Lighted Christmas Parade on Nov. 27.