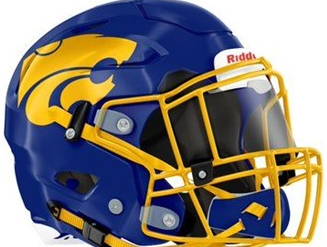 By Alex Benzegala – alexb@977thebolt.com
Humboldt, IA -Expectations are high for the Wildcats football program as they are coming off a 5-4 season, their first winning season since 2014. Head Coach Derrick Elman is in year 4 at the helm and says bringing back a plethora of starters from last season is a good sign for Humboldt Football.
Senior Caden Matson is coming off a strong 2020 campaign at Quarterback and Safety for the Wildcats, he was named 3rd Team all state and the District 2 offensive player of the year after throwing for 1,515 yards and 14 touchdowns and adding another 18 touchdowns on the ground and 1,068 rushing yards. He also lead the team with 4 interception last season. The Wildcats do lose some weapons offensively due to graduation in receiver Gabe Gidel and running back Jordan Jensen. Junior Will Orness is looking for a breakout campaign at wide receiver and Senior Jacob Heier will be play a big role as a receiver as well when he comes back from injury. Senior offensive tackle and defensive lineman Ben Kuehnast caused quite the buzz on the recruiting trail this summer, getting scholarship offers from University of Northern Iowa, North Dakota, South Dakota, Northern Illinois and Illinois State.  The 6'7, 270 senior aims to have a big season this fall.
On the defensive side, the Wildcats bring back two top senior linebackers in Tanner McKimmey and Christian Alcalla. Other key returners include senior defensive back Carson Berte, and juniors Josh Beldin and Tayeton Lohaus on the defensive line .
Humboldt starts the season on the road against their rival Webster City at 7 pm on Friday, radio coverage begins at 6:30 on 97.7 the Bolt.