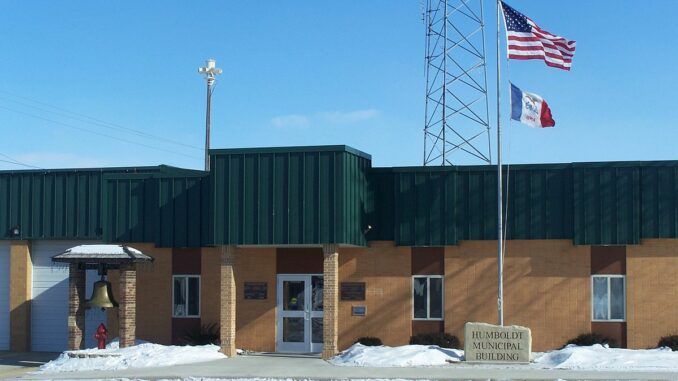 Humboldt, IA – At Tuesday's Humboldt City Council Meeting, the council is expected to approve a job announcement for a new police officer. With Thursday being City Administrator Travis Goedken's last day in the position before he starts his new role as City Administrator of Decorah, the council is expected to approve the interim city administrator designation for Gloria Christensen.
The Council is also expected to approve a resolution setting a public hearing to review an application for a State Revolving Fund Loan.
Also at the meeting ,the council will consider a resolution to advance the Recreation Center Infrastructure  Phase 1 project by approving a pay estimate with Denver Underground & Grading INC of Denver IA for $1,866.
Also on the agenda are 3 resolutions approving two pay estimates and a contract change order with Brian Nettleton Excavating for the Highway 169 Water Main Replacement Project and the 16th Avenue North Water Main Improvement Project.
The Humboldt City Council Meeting begins at 5:30 at the Humboldt Municipal Building,