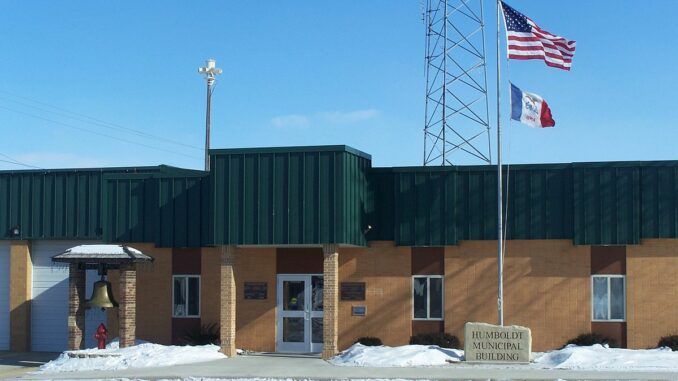 Humboldt, IA – At Monday's Humboldt City Council Meeting, there will be a public hearing at 5:30 to review an application for a State Revolving Fund loan and to make available to the public the contents of an environmental information document and the City's project plan.
Also on the agenda is a signing of a Municipal Advisor Services Agreement with D.A Davidson & Co. For financial analysis services relating to the Sewer Treatment Utility System/State Revolving Loan Fund loan.
Today's Humboldt City Council Meeting is at 5:30 at the Humboldt Municipal Building.