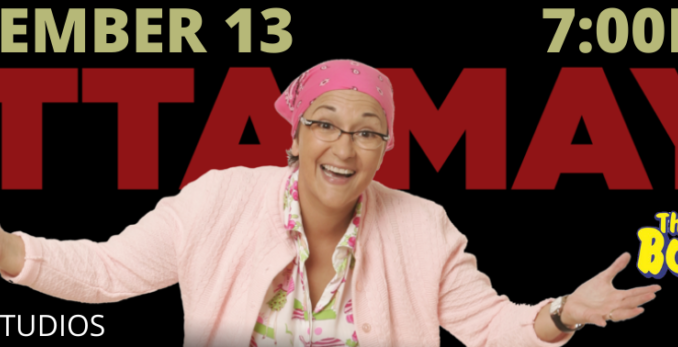 Humboldt, IA -The nationally renown comedian Etta May is coming to Humboldt this Saturday night, and will be performing at 716 Main in Humboldt at 8 pm. Doors will open at 7 and tickets are $20.
Etta May has been on Opera, CMT and the Comedy Tour with Southern  Fried Chicks. Opening the show is Brandon Kew, and May says. There will some great stories told on Saturday night.
Tickets for the comedy show can be picked up at the KHBT radio station  at 2196 Montana Ave in Humboldt or pick them up at the door.