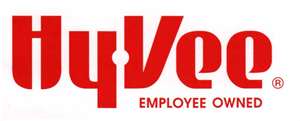 By Alex Benzegala, alexb@977thebolt.com
Humboldt, IA – The Humboldt HyVee is doing a fundraiser for the Humboldt County Food Pantry. The fundraiser is currently going on and will run until December 17 and Humboldt HyVee Store Manager Tim Schipull explains the details of the fundraiser.
Schipull says you can donate the $10 at the checkout lane at HyVee or at customer service.