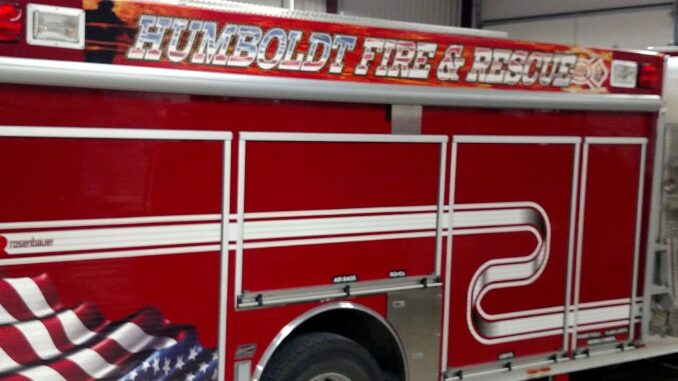 By Alex Benzegala, alexb@977thebolt.com
Humboldt, IA – At Monday's Humboldt City Council Meeting, the Council agreed to enter a purchase agreement for a Pierce Kenworth 3,500 gallon tanker truck for the Humboldt Fire Department with Reliant Fire Apparatus in Wisconsin.
Humboldt City Clerk Gloria Christensen said at the meeting that the total estimated cost of the truck is $454,419 and there is a down payment of $166,000 and the rest will be paid 10 days before it is delivered. The plan is for the fire department to receive the truck in 18 months.
The city will set aside $125,000 for the 2022-2023 fiscal year to be placed in capitol project fund to help pay for the truck.