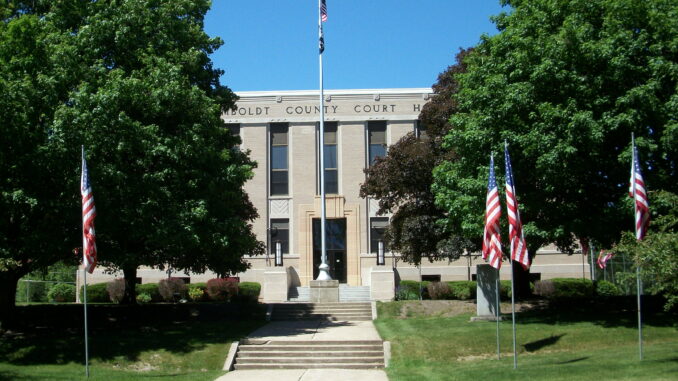 By Alex Benzegala, alexb@977thebolt.com
Humboldt, IA – At Monday's Humboldt County Board of Supervisor's Meeting, the Board unanimously passed Resolution #2022-04 to approve disbursement of Funds for the American Rescue Plan Act for Humboldt County. A project to strengthen the childcare system in Humboldt County and serve families that were disproportionally impacted by the COVID-19 pandemic was approved for ARP Funds, through an agreement with Humboldt County and the organization Building Families.
The agreement states that Humboldt County will make 4 quarterly payments to Building Families per year, for the following services: $50,000 per year for a total of $150,000 over the period of the contract to pay bonuses to childcare workers at Kiddie Cats Daycare in Dakota City. $10,000 for third party technical assistance to Kiddie Cats Childcare and Learning Center, and $15,000 per year for a total of $45,000 for two additional seven session parent education group classes and 3 additional group classes and 3 additional seven session in home classes.   
The funds used for the project comes from the American Rescue Plan Act that President Joe Biden signed in March of 2021 for 109 trillion dollars, and Humboldt County applied and for and received the first portion of funds totaling $928,264.50. The agreement between Humboldt County and Building Families expires on January 10, 2025.