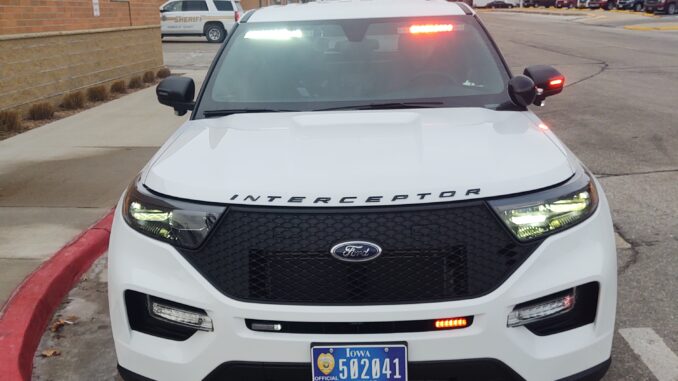 By Alex Benzegala, alexb@977thebolt.com
Humboldt, IA – The Humboldt Police Department is getting new vehicles for the Department. Humboldt Police Chief Joel Sanders tells KHBT that one of the goals the city of Humboldt had when he was hired a year ago was to have enough squad cars for his officers including himself to take home. Chief Sanders details two vehicles that the department has added in the last two fiscal year budgets.
Chief Sanders says the Ford Explorer is not quite ready for deployment but will be School Resource Officer Rutz's vehicle. The cost of the Explorer was approximately $ 35,000 and all of the equipment and up fitting was another $35,000. The Ford Expedition that Chief Sanders will drive was a little less than the Explorer and is getting significantly less equipment due to it being more an administrative vehicle. Sanders says he plans to issue every officer a squad car in the next 2-3 weeks.