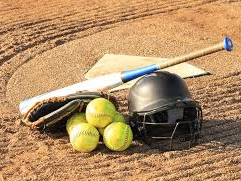 By: Matt Scher, [email protected]
Waukee, IA – The Humboldt Wildcats softball team fell in both of their tournament games in Waukee earlier today.
The Wildcats first game was against the Iowa City High Little Hawks, who the Cats fell 8-1 in Game 1. For the Wildcats, Elsie Hubbell (Fr.) pitched four innings, allowing eight runs on eight hits. Brianna Lange (So.) came in relief for the fifth, tossing one inning of two-hit ball without allowing a run. Offensively, Rylee Coyle (So.) was 2-2 from the plate and Addie Thompson (Jr.) had a double. Additionally, Claire Dieleman (8th) and Macey Varangkounh (So.) each recorded a hit.
The second game for the Wildcats was much tighter against the Des Moines East Scarlets, where the Cats were edged 3-2 in Game 2. For the Wildcats, Abby Armitage (8th) went the distance with a complete game, allowing three runs on two hits in seven innings of work. On the offensive side, Coyle completed another perfect game at the plate, going 3-3. Also, Joie Smith (Sr.) recorded a triple and Mia Schluter (8th) recorded her first hit.
The Wildcats are back in action on Monday as they host the Clarion-Goldfield-Dows Cowgirls at the Humboldt High School Softball Field, with first pitch at 7:30 p.m. KHBT will carry the softball game Monday night on the air, with pregame starting at 7:20 p.m.