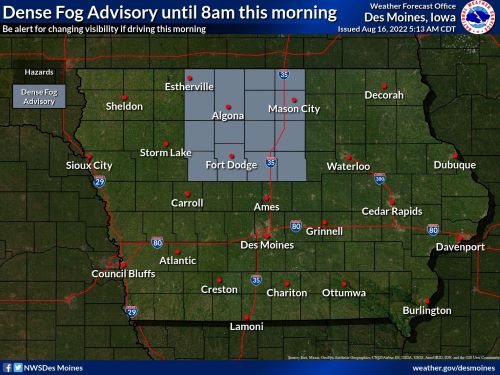 By: Matt Scher, [email protected]
Humboldt, IA – The National Weather Service has placed Humboldt County and the surrounding counties in northern Iowa under a Dense Fog Advisory.
The advisory includes Cerro Gordo, Emmet, Franklin, Hamilton, Humboldt, Kossuth, Palo Alto, Pocahontas, Webster, Winnebago, Worth, and Wright Counties. The advisory is set to expire at 8:00 a.m. CDT. Visibility is down to under a mile in some spots. The NWS recommends if you are driving to use caution by slowing down, using low beam headlights and leaving additional stopping distance ahead of you.