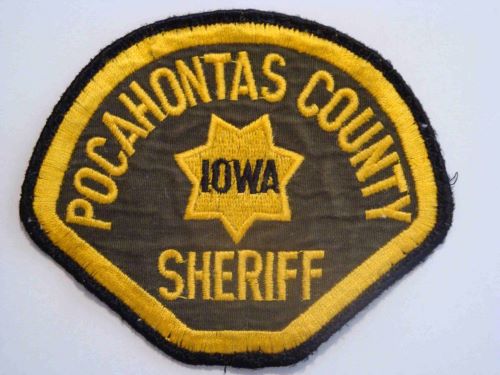 By: Matt Scher, [email protected]
Gilmore City, IA – The Pocahontas County Sheriff's Office released the following press release regarding a couple arrests in Gilmore City.
"A Gilmore City man and a Pocahontas man were arrested on Sunday after the Pocahontas County Sheriff's Office was called to investigate a report of criminal mischief at a rural farm site. On August 14, 2022, at approximately 11:20 a.m., deputies were dispatched to 33002 480th Street, rural Gilmore City. Upon arrival at the farm site, law enforcement was also informed that there were 4 hogs that had been left there which didn't belong at the site.
While investigating, deputies located multiple vehicles with bean plants hanging from them in the driveway of a nearby residence. A search warrant was executed at 49099 330th Avenue, rural Gilmore City. Evidence obtained during the investigation led to the arrest of Andrey Joseph Plantz, 25, of rural Gilmore City and Thomas James Ford, 22, of Pocahontas. The men were arrested and each charged with two counts of burglary 3rd degree, class "D" felonies, criminal mischief 2nd degree, a class "D'" felony, and trespassing causing over $300 in damages, a serious misdemeanor.
The sheriff's office is also requesting the assistance of the public in locating the owner of the hogs, as well as any farmers in the area who may potentially have damage to their crops from vehicles being driven through them. If you have any information please call the Pocahontas County Sheriff's Office at 712-335-3308.
The Pocahontas County Sheriff's Office was assisted by the Pocahontas Police Department, Laurens Police Department, Humboldt County Sheriff's Office, Iowa State Patrol, and the Iowa DNR.
A criminal charge is merely an accusation, and the defendant is presumed innocent unless and until proven guilty in the court of law."