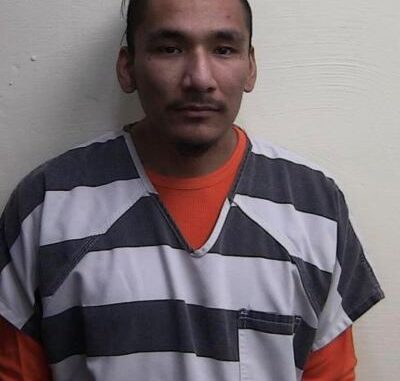 By: Matt Scher, [email protected]
Humboldt, IA – For the second time in 11 days, an inmate escaped custody from the Humboldt Law Enforcement Center.
At 1:20p.m. 30-year-old Lennox Kylan Marino VanVacter of Duncombe escaped the custody of law enforcement when being transferred into his cell in the Humboldt County Jail from the exercise area. VanVacter overpowered a jailer and grabbed her key fob, ran over to the locked door through the exercise area where he was able to access the door with the key fob and exit the LEC.
At approximately 1:40 p.m., with the help of witnesses, a search was conducted by the Humboldt County Sheriff's Office and Humboldt Police Department where VanVacter was located in a garage at 106 4th St. South. VanVacter left the garage after the search of the property began and was apprehended by authorities.
VanVacter was being held for Webster County in the Humboldt County Jail on the charges of Interference with official acts, possession of a firearm or an offensive weapon by a felon, and eluding over 25 miles the speed limit.
Coincidentally, he arrived to the jail the same day (Aug. 25) that the other escapee, Jesse Carlson of Fort Dodge, had fled the LEC.
The Humboldt County Sheriff's Office was assisted by the Humboldt Police Department, the Iowa State Patrol, the City of Humboldt, Humboldt Emergency Management, and several concerned citizens who recognized something suspicious and had reported it right away. There were also addition law enforcement agencies that had sent personnel down to Humboldt who were in route when VanVacter was apprehended.
Humboldt County Sheriff Dean Kruger says after the second escape from the LEC in two weeks that policy changes are in order for the LEC.