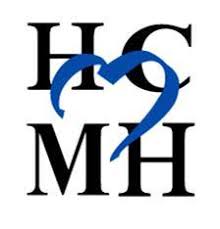 By: Donovan W. Mann – donovanm@977thebolt.com
Humboldt, IA – With no confirmed case in Humboldt County, HCMH provides an update on measure taken to help limit the spread of COVID-19 in the community.
Director of Community Development Marketing at Humboldt County Memorial Hospital Mardi Ratzlaff provides an update to KHBT on measures being taken to prepare for and limit the impact of COVID-19 on the community. She writes that HCMH has taken significant steps to ensure that patients, resident, tenants, staff and community are safe.
HCMH continues to work with the Iowa Department of Public Health and the CDC to monitor the situation. They also continue to restricting visitor access to Springvale Independent Living, Springvale Assisted Living and Long Term Care. Likewise they are limiting patients in the ER, Outpatient Infusion, Surgery Center and Inpatient Car to one designated visitor. Ratzlaff writes these decisions do not come lightly but the top priority for HCMH is the safety of all patients, residents, tenants and staff.
All visitors will continue to be screened, per the CDC, for symptoms of respiratory illnesses upon entry to HCMH facilities. Additional travel screening is performed to determine if patients may have been exposed to impacted areas.
Patients with respiratory signs or symptoms are masked as soon as possible upon check-in. Staff providing direct care to any patient with symptoms related to COVID-19 wear personal protective equipment. Ratzlaff says they remain prepared to respond that may appear in the county.
She says that at this time HCMH have enough equipment to get them through a short period of time. However, if anyone would like to make a donation of personal protective equipment, goggles, gifts (food or other) to staff or monetary donations they can contact her directly. She also says that the greatest support the community can offer right now is helping reduce the spread by practicing social distancing, maintaining personal hygiene and staying home if they are feeling sick.
At this time there is no confirmed case of COVID-19 in Humboldt County. HCMH understand this can be a scary time for the community but they are ready to be your partner in this journey.