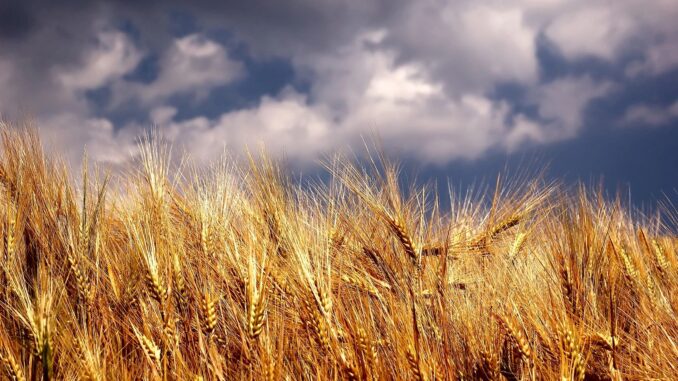 By: Donovan W. Mann – donovanm@977thebolt.com
Humboldt, IA – Agriculture week is a time set aside to recognize the importance and impact the industry has in people's everyday lives.
March 22 to March 28 is national Ag week and KHBT alongside the local Iowa State University Extension and Outreach Office looks at the importance of agriculture in the State of Iowa. ISU Extension and Outreach Field Agronomist Angie Rieck-Hinz calls the ag industry the backbone of Iowa's economy. She says it represents more than 10% of the annual gross domestic product in the State of Iowa.
She shares statistics from the most recent Census of Agriculture for Iowa from 2017. There are 86,637 farms in the State of Iowa amounting to 30,622,731 million acres in farmland. The market value of agricultural products coming from Iowa is over $2.8 billion.
Rieck-Hinz says that there are thousands of people in Iowa who are employed in agriculture beyond farm work to provide an essential service to the state and nation. "Every American farmer now feeds 165 people" she says and says that it's important that people understand agriculture and where their food comes from.  She also says that Ag is not just about food, but also fiber and fuel as well.
Agriculture week is designed to get people to understand and celebrate the importance of agriculture. Rieck-Hinz says the objective is to get people to engage with and understand the source of their food. "To understand that almost all the food sources we rely on come from agriculture in the United States as well as things we do import from other place" she says.
She says that normally Ag Week is filled with events for the community to participate in. However, circumstance this year have prevented in person gatherings designed to promote and support agriculture.
Rieck Hinz does say people can spread a positive message through daily or social media interaction as well as educating oneself on agriculture. "Go on Twitter, go on Facebook, thank your local farmer. You may not know who your local farmer is but give a shout out to all those people out there in ag" she says.
Agriculture is an important asset to Iowa's economy. Ag Week 2020 is a time for everyone to celebrate and recognize the industry.